Daylily Seeds- Mix - Re-blooming throughout the season - Ready to Grow !
Daylily
 Seeds
Sweetly fragrant, ruffled blooms make this Daylily a must-have for almost any summer garden. Night Whispers is extremely easy to grow and has an extended bloom time, re-blooming throughout the season. The abundance of blooms and color makes this variety great for larger plantings and borders. Plant Night Whispers in full sun to light shade and really any soil type; it is so easy to grow! Like all Daylilies, this variety multiplies each season and is unappealing to deer.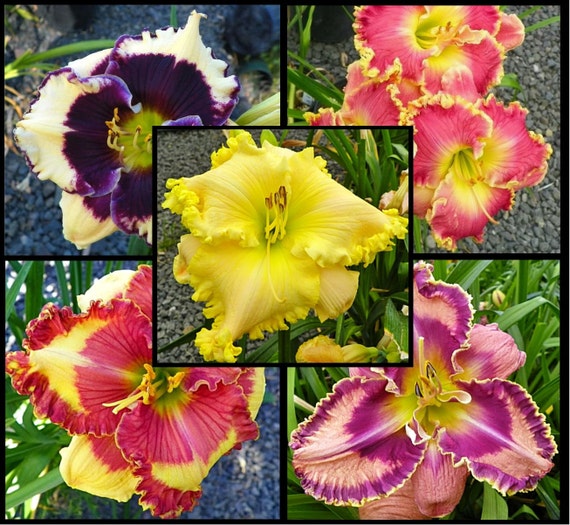 GROWING !
Plant the seeds in good mix of peat moss, vermiculite and perlite. Plant the seeds 1/2 inch deep. Water, cover with plastic and place in a warm spot. They will sprout in around 2 weeks. Put them in sun or under lights and watch them grow.
Plant out your seedlings in spring and water at that time. Remember to label your babies!